Welcome to The Photography Enthusiast
Welcome to this newly launched website that will feature news, tutorials and a podcast (the podcast will be coming soon). You can expect to see regular content here.
Many photography related websites cover news, tutorials and a vast array of other subjects. This website will be very similar in some ways but with a slight twist.
Everyone has a certain brand or item they are partial towards. We spend a lot of money on our gear so it's understandable in wanting to think we made the right choice with our hard earned money. In saying this, I aim to provide content that is free of bias towards any brand. This site will simply be enthusiasts discussing the addictive hobby that is photography.
We hope you enjoy the content that is to come and be sure to check us out on YouTube, Flickr and Reddit at the links below.
You can find us at the following locations: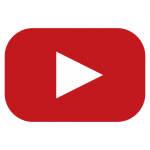 A special thanks to the very talented Joey of Last Lights for designing The Photography Enthusiast logo. You can find his website at the link below.