Is This the End to My Camera Gear Addiction?
Subscribe Here: Apple Podcasts | Google Podcasts | Stitcher | Spotify | RSS
What I've been up to – 00:45
News Topics – 02:30
Main topic – 10:21
Links
Panasonic and Leica to Launch Jointly-Developed Mirrorless Camera
Tamron announces development of new 20-40mm F2.8 zoom for Sony E-mount cameras
Sigma reveals 20mm F1.4 DG DN lens for L-mount and E-mount
Sigma announces 24mm F1.4 DG DN lens for L-mount, E-mount camera systems
You can suggest a topic here.
The Context
If you've followed me you know I swap camera gear a lot.
Thanks to a lack of reasonable priced rental options and the buy/sell market being as good as it is, I like to try all different gear then sell it at a slight loss. When you can keep some gear for months/years but only lose a small amount over retail price, it works out better than renting.
It was almost two years ago now that I sold my Sony A7III and set on a journey back to the lands of Canon. Although I didn't think it would happen again or this soon at least, my G.A.S has somewhat got the better of me again.
I've Swapped Brands Again
You've read it correctly, I have sold all my Canon RF lenses and R6!
It might or might not be surprising to hear that I decided to swap back to Sony. Unlike some who swap brands, I don't hate Canon or think they are inferior. Every brand has its strengths/weaknesses and I personally see Canon's pricing being one of those weaknesses.
Canon obviously isn't a third party brand like Sigma or Tamron so I'm not expecting dirt cheap prices. I just find compared to their competition, Canon need to be a lot more competitive with their pricing.
What My New Gear Lineup Will Be
When it came to my main camera sytem I had two options. I could either go for another full frame camera or just go all in on Fuji, in the end I chose the former. As much as I love Fuji, I also find there's something special about FF images.
Sony has been the brand that has tempted me for a while now due to their third party lens options and pricing, so that's what I'm going with. I personally hadn't considered Nikon as their lack of third party support is the same issue as Canon along with the fact they are missing some of the lenses I plan to get.
When it comes to what gear I plan to get, this is it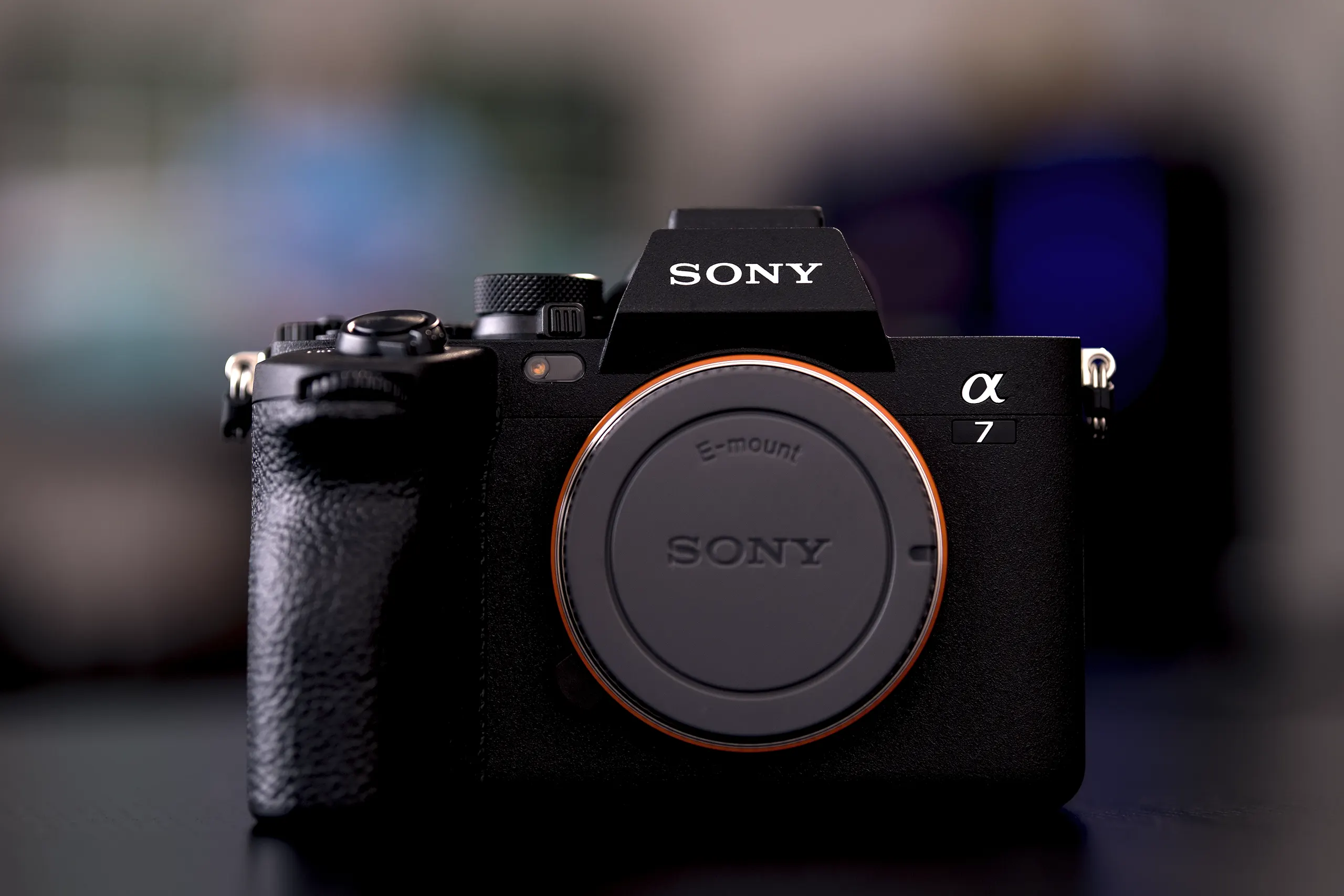 Sony Alpha A7IV
Considering I owned and loved the Sony A7III, this was a pretty easy choice for me.
If I was to consider other bodies from Sony they all have something I don't like about them. The A7III lacks the Real Time Tracking and fully articulating screen, the A7C has the APSC style body which I don't like and the A7RIV is already too pricey for me (it also doesn't have a fully articulating screen).
Although I'll miss certain features of the R6 like the bulb timer, I'm happy to have zebra highlight warnings (blinkies) back again. Otherwise there isn't too much that I'm really losing by making the swap.
The R6 was a significant step up over the A7III but seeing that the A7IV has real time tracking along with a fully articulating screen, it has been much more similar to what I'm used to now. In the podcast I go into much more detail but so far I've found with some settings being tweaked, the A7IV and R6 and neck and neck for general tracking but the R6 did have the slight advantage for Eye AF.
Otherwise colors don't bother me from Sony either. In fact I feel a bit more at home editing the Sony files and it's saved me a lot of time as I find color grading easier.
Sony FE 35mm f/1.4 GM
This was my first lens back in the E mount.
35mm is my favorite focal length and this subjectively appears to be the best 35mm of any of the major brands. The size and weight for a f/1.4 lens are impressive, not to mention the excellent image quality.
Compared to what Canon have available which would be the old EF 35mm f/1.4L II, the Sony is a more enticing option. On sale, the 35GM can be found for around $1800 AUD although the 35L II is around $2800 so that's a significant difference.
I personally believe the 35L II is way overpriced considering the age of the lens, although it's even around $500 USD more expensive than the 35GM as well.
The Sony 35GM is easily one of the biggest reasons I wanted to make the swap and considering Sony price their top primes so much more competitively, you can't help but respect that.
Sigma 85mm f/1.4 DN Art
I actually owned this lens before hence why it was an easy choice to buy it again.
This is another phenomenal lens and honestly the best 85mm I used. Personally I consider this to be the true successor to the old Sigma 85mm f/1.4 EX DG HSM lens.
When I owned the Sony FE 85mm f/1.8 I found that although it was a fantastic lens in size, weight and sharpness (oh and price), there was just something lacking when it came to the rendering. I then gave the Samyang AF 85mm f/1.4 FE a try which had much nicer rendering but I was a bit concerned about the build quality in the long term.
Eventually I tried the Sigma 85mm f/1.4 DN Art and this was the lens for me. Although not as light as the Sony, it was a very reasonable weight for not only the build quality, but also the image quality.
In terms of Canon 85mm options there's only the f/2 Macro IS ($997 AUD on sale) or the RF 85mm f/1.2L ($3888 AUD on sale) which have a huge price difference. The L lens is way out of my price range and although I liked the f/2 lens I felt it didn't excel in anything or blow me away.
Ever since I swapped to Canon I had been missing this lens so I'm very happy to be reunited with it.
Sony FE PZ 16-35mm f/4 G
This is also another lens that has helped to convince me to jump ship back to Sony.
I've owned quite a few 16-35mm lenses over the years ranging from the Canon EF 16-35mm f/4L IS to the Sony FE 16-35mm f/2.8 GM. Both of those set my standards really high as they were both excellent for their respective mounts.
Recently I owned the Canon RF 16mm f/2.8 STM which was a nice lens for its price, size and weight but for image quality it left a bit to be desired. I found the outer thirds of the lens to be softer than I'd like, but in reality you can only expect so much for a lens that is under $500.
When I travel I often use a 16-35mm as my walk around lens so I like something that isn't too heavy but I also expect the IQ to be good as well.
When I was looking at what options I had on the RF mount, there was either use an adapter and get the 16-35mm again which didn't seem feasible as it cost $1799 AUD brand new (I paid only $1000 AUD for it in 2017) or get the Canon RF 14-35mm f/4L IS which would be preferable but that lens goes for around $2400 AUD at the cheapest on sale.
Considering the Sony 16-35PZ goes for around $1500 on sale, is newer, smaller/lighter and sharper than both lenses it seems like the best value to me.
Future Lenses
Let's be real here, I won't have only 3 lenses forever and plan to add more.
When it comes down to which lens that will be I think the most likely option is the Sigma 105mm F2.8 DG DN Macro Art. This type of lens is super versatile as it can be used for landscapes and great for close up product photography. I plan to use 85mm more first to see if I really have a need for it. This particular lens was on sale last week for very cheap but I managed to stay strong so be proud of me!
If I decide the 105mm Macro isn't for me, something like the Tamron 70-300mm F/4.5-6.3 Di III would be my next option. It's a good range and could honestly be used for product photography since I don't need a super shallow depth of field.
The Sony G version of that 70-300mm initially had my attention but seeing that the Tamron is lighter, cheaper and sharper in some regards I think it I'd rather go third party. There's also the Tamron 70-180mm which could be an interesting choice.
Another two lenses I'm much less likely to buy but still interested in are the Samyang AF 50mm f/1.4 II UMC FE and Samyang AF 135mm f/1.8 FE. For the former, I got used to using one on Canon and quite enjoyed it so with the Samyang being under $900AUD, this is a great affordable option. For the latter, I've always wanted a 135mm lens but I also don't have much use for that lens/focal length so I'd rather invest the money into something I'd use more.
Subscribe to Blog via Email
I had fun writing this and been having even more fun using this new Sony gear so you can bet I'll be working on a review in the near future. If you'd like to be notified of future posts including you, please subscribe using the form above.